Welcome to Spider Lily Translations, home to the English language translation of 07th Expansion's sound novel Higanbana no Saku Yoru ni.
To read Higanbana in English, you will first need to purchase the Japanese version of the software. Then, download and install our free English language patch.
07th Expansion is an independent studio that relies on the support of fans to survive. Spider Lily Translations does not condone the illegal acquisition of their games, so please encourage the great people who created these amazing stories by purchasing a copy!
Higanbana no Saku Yoru ni free trial now available!
Download
(320.8 MB)
The First Night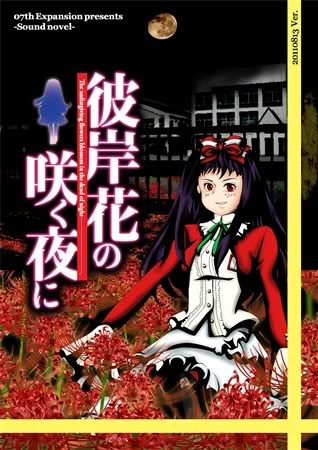 The Second Night
Email us at: contact AT spiderlilytranslations DOT com
©2011-2023 Spider Lily Translations. All rights reserved.
Higanbana no Saku Yoru ni is a trademark of 07th Expansion and is used with permission.